Statewide, Vermont (PRWEB) May 15, 2013
Ski Vermont celebrates all seasons with adventure programs and activities throughout the spring, summer and fall. Whether escaping to the Green Mountains for a family vacation, or taking a day trip to get some summer thrills, Vermont ski resorts provide something for every adventurous soul.
Those that miss the downhill thrills of winter can replicate the feeling with Ski Vermonts expanding mountain bike options and upgrades. Resorts offer uphill access, well-maintained trails and rentals for beginners to experts. Want to add an uphill experience? Hiking, disc golf, and scenic gondola and lift rides can also appeal to the mountain adventurer. Check out the full list of hiking, biking and mountain exploration news at Mountain Biking, Hiking and More at Vermont Ski Resorts.
Adventure Parks are sprouting up at more and more Vermont ski resorts, with tree top excursions, mountain coasters and zipline tours stealing the show. With various activities and levels, they are a great destination for families, couples or groups looking for a fun, outdoor bonding experience. A full list of adventure programming can be found at Ski Vermont Adventure Parks.
Need to get the kids outdoors this summer? Enroll them in camp in Vermont! Fresh mountain air, hiking, biking, swimming, kayaking, crafts and just being a carefree kid are all on the agenda at Vermont ski resorts. For more information on rates, dates and fun check out Summer Camps with Ski Vermont.
There is no need to break the bank for a perfect summer vacation in the Green Mountains. Vermont ski resorts offer great lodging and adventure packages in the off season. For a full list of packages and rates, visit Ski Vermont Summer Deals.
Golf news and Events are also available at skivermont.com
Ski Vermont (Vermont Ski Areas Association) is a proud ambassador of the thriving winter tourism industry in Vermont, where the legislature has designated skiing and snowboarding as the official state sports. Vermont is not only the #1 ski state in the east and third in the US, but also reigns supreme in snowmaking quality and coverage, variety of terrain and historical impact on the sports of skiing and snowboarding - making it one of the most significant ski and ride destinations in the world. Ski Vermonts mission is to help create a legislative, economic and social environment in which the state's ski areas can grow and prosper. It serves its 18 Alpine and 31 Nordic member resorts in three major areas: Governmental Affairs, Marketing and Public Affairs.

Statewide, VT (PRWEB) November 20, 2012
Bolton Valley
On Sunday, Dec. 16, skiers and riders who arrive at Bolton Valley dressed head to toe in official Kris Kringle attire will ski and ride free that day. This challenge is not for the faint at hearta red hat wont cut it. Guests must be dressed in the complete Santa package to earn the free lift ticket. To view photos from years past Santa extravaganzas, click here.
To continue the holiday celebration, Bolton will celebrate Happy Holiday Week with $ 25 lift tickets, from Dec. 17-25. Ski and Stay packages start at $ 58 per person during Happy Holiday Week. New Years Eve fireworks and a torchlight parade will culminate Decembers month-long celebration beginning at 8 p.m.
Bromley Mountain
Take advantage of the fabulous 2-fer Tuesday deal at Bromley Mountain on Christmas Day - Tuesday, December 25! All season long you can purchase 2 lift tickets for the price of 1, online at bromley.com. Need a place to stay? Book one of our fabulous on-mountain condos, 1-3 bedrooms available, for your holiday get-away, and get great package deals on lodging and lift tickets. Check out bromley.com for the complete list!
Burke Mountain
The East Coast Snocross Event comes back to Burke for its third season, December 8-9, 2012. Watch action packed snowmobile racing over jumps, table tops, and berms from the slopes and chairlift. Burke will also be open for skiing and riding so admission is free for skiers and riders purchasing lift tickets.
Ski & Stay at the Comfort Inn from opening day (November 23) until December 24 for just 129.00/night! Includes accommodations, lift tickets for 2 and a hot morning breakfast. To book call 866-464-2408 and mention the Early Bird Special.
Jay Peak Resort
Jay Peak will be ringing in the New Year with a massive fireworks display followed by a bash in the new Foeger Ballroom in the Hotel Jay. Vermont-favorite, the Grift, will headline the evenings festivities.
Killington Resort
Killington Resort kicked off the winter events season with a rail jam on November 18, good ol Thanksgiving style. Top prize for the annual Loaded Turkey Rail Jam was a turkey along with all the fixings for second and third place winners. In addition, four top competitors received free entry into Rails 2 Riches on December 8 for a chance to bring home a piece of the $ 20,000 cash purse.
Additionally, Killington is featuring a Christmas Ski & Stay Free lodging package that includes a free lodging and lift ticket on Christmas Day.
Mad River Glen
Spend your holidays submerged in history. Mad River Glen is the first ski area in the nation to be listed as a historic district in the National Register of Historic Places. The National Park Service approved this recognition of Mad River Glens historic value on July 5, 2012. Interestingly, the most significant contributing factor to the designation is the ski trails themselves. Other contributing factors include the view shed, the Long Trail, buildings and of course Mad River Glens iconic Single Chair.
Magic Mountain
Magic will be busy making snow over the coming Thanksgiving holiday as they prepare for opening day on December 8th. The new TimberQuest high trees ropes obstacle course and zip lines will be open on Friday and Saturday of Thanksgiving weekend so the young, and not-so-young, can work off the turkey feast in the great outdoors.
November is also the time of year for Magic's fan-favorite "3-Pack" of tickets. The 3-Pack is only $ 129 and the tickets are good anytime this season and can even be transferred to family and friends--anyone. The 3-Pack makes a great holiday gift but is only sold until November 30th, so visit http://www.magicmtn.com now. Then use the 3-Pack over the Christmas holiday and hit up some of Vermont's best natural terrain and apres ski events, like the legendary Magic New Year's Eve Party and Fireworks show!
Mount Snow Resort
Mount Snows goal is to open for the season by Thanksgiving weekend with top-to-bottom skiing and riding for all ability levels. On Saturday, November 24, the first Torchlight Parade and Fireworks Extravaganza will start at 5:30 p.m. in the Main Base Area followed by a visit from Santa and Mrs. Clause.
The inaugural Founders Day celebration will take place on Wednesday, December 12 with $ 12 advance purchase lift tickets.
Family Holiday Week at Mount Snow is loaded with activities and events including a Torchlight Parade and Fireworks Extravaganza on Friday, December 28 and on Monday, December 31 the first Grommet Jam event kids age 12 and under will take place.
For more information on packages, events and snow conditions visit http://www.mountsnow.com
Okemo Mountain Resort
Thanksgiving marks the start of the season with a traditional repast at Coleman Brook Tavern. Trot off the calories from that extra slice of pie with Okemos 5k race on Nov. 24. Holiday wish lists take shape during the on-snow Super Demo Dec. 8. Skiers and riders who donate to Okemos Cares and Shares Food Drive on Dec. 15 will be rewarded with discounted lift tickets for the day. Its rail jams and races Nov. 15 and 16.
Santa arrives at Jackson Gore in a convoy of groomers on Dec. 22, and he returns to take a few runs when his work is done on Christmas Day. The vacation week will be filled with family events for all ages: a scavenger hunt, fireworks, a torchlight parade, an ice skating party and a visit from the Nature Museum at Grafton. Finally, Okemo rings in the New Year with its annual Family New Years Eve. An evening of fun events and activities culminates with a DJ dance party and spectacular fireworks display. Call (802) 228-1600, or visit okemo.com for more information.
Smugglers Notch Resort
Celebrating the holiday season at Smugglers Notch Resort creates memories that will last a lifetime. Excitement builds as Santas elves visit guest condominiums for bedtime tuck-ins and stories for young children December 19-23. Santa arrives on December 24th to greet families and receive childrens final wish lists, sing carols together and enjoy sweet treats. The evening features a torchlight parade and spectacular fireworks against the backdrop of the snow-covered Green Mountains.
2013 is ushered in with a grand New Years Eve Celebration featuring bonfire, fireworks, late night entertainment and dance parties, party favors and a variety of dining alternatives. The resorts Kids Night Out program offers children ages 3-11 their own fun with dinner, games and entertainment, available until after midnight at Smugglers kid-pleasing child care center, Treasures.
Guests staying 6 nights or more in December enjoy an additional night free. Lodging and lift packages in December start at $ 115 per adult per day and $ 85 per youth (17 and younger) per day for five to seven night stays during SuperSaver Value Weeks. (http://www.smuggs.com/skivtw, 1-855-814-7325)
Stowe Mountain Resort
The NEW Evolution Stowe Card is the only card youll ever need to access Stowe Mountain Resort, with features and benefits such as;


Vermont (PRWEB) November 30, 2012
Free Horse-Drawn Wagon Rides
0 20px 10px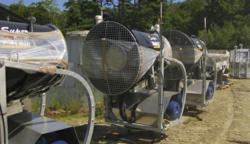 Statewide, VT (PRWEB) 28 September 2012
Despite popular assumptions Vermont ski resorts have staff not hibernate during the warmer months. Summer is the time to gather feedback from fans and visitors and investing time and money in big improvements to keep our country fresh and friendly. Our resorts have been hard at work planning and preparing millions of dollars of improvements for winter fun!
Here's the latest and greatest news in upgrades, enhancements, additions, and more:
Bromley Mountain

Bromley is always willing to undergo a long-awaited renovation of its base lodge for the coming winter season. stick with the first intake of the total investment for the upgrade experience and guest comfort But renovations do not stop there. The adult first timer program is currently own changesintroducing GET - Guaranteed tight turns you get on the slopes quickly and successfully! The revised program includes to get an indoor instructional time to know your teachers on an intimate level, and provides a GET frequent skier card, the rebates and incentives for future lift tickets, lessons and equipment. The 2012/13 season will too! HKD 60 new energy-efficient tower guns on five different routes, and the top of the mountain for a total investment of $ 200,000 in snow
distributed
Burke Mountain

Under new ownership May 2012, the mountain has over 50 Olympic athletes had its share of exciting winter, but this may top them all. Just announced $ 108 million dollars will be invested over three years in snowmaking facilities and accommodation on the mountain, including 4 mountain lodge facilities. Two is just below the center of Burke detachable quad, a third at the site of the current mid-Burke Lodge, and the last in the area near the Tamarack Grill to be built. With a significant snow cannons project completed this fall than 100 high efficiency and snow fan guns were installed snowmaking system increased by more than 50%.
Burke's new high-speed quad will carry guests to the summit in about 1/3 the time of the Willoughby Chair, which means more time to their favorite deep-winding trails or in the 100 + acres of glades, including 5 new clearings for this season. Guests, world-class athletes and Burke Mountain Academy students celebrate an earlier opening than ever before and enjoy spring skiing and snowboarding more than ever. All this is just the beginning, as Burke continues. A modern version of all that Vermont ski great
bothers
Jay Peak Resort

On heels news that Jay Peak Resort adjacent Burke Mountain acquired, the mountain also announced an additional $ 30 million in resort-wide improvements for the 2012-13 season. While past revitalization efforts have been focused primarily on the tram side of the resort, the attention will now extend to the state-side area and the summit of Jay Peak. A new 8,500-square-foot Mountain Learning Center at State Side, a rental and repair shop, a ski and ride school, a caf? And a day care center. Two new lifts will also be installed. A firm grip quad chairlift will carry guests from the state side base, over the 720 terrain park, unloading offers directly over the taxi way visitors easier access to the tram side of the mountain. The other, a moving carpet. Part of the new dedicated learning area upslope from the mountain Learning Center Jay Peak will also transform their Sky House in a 120-seat restaurant. Was originally opened in 1967 as the top station of the resort tram, the Sky House has never had a really well established restaurant. The new restaurant offers soups, salads, sandwiches, beer and wine.
But that's not all another $ 170 million will be invested over the next 3 years, open to the West Bowl and sustained improvement to State Side. New lifts, trails, a hotel complex and skier service facilities will be built on the West Bowl, while 100 apartments and 84-unti hotel and medical center is planned for State Side.
Killington Resort

Killington Resort has over 20 million dollars in the last five years building the Skye Peak Express Quad, improving snowmaking and prepares to build new Killingtons invested Peak Lodge facility. Crews soon drains from the Killington Peak Lodge complete the K-1 Lodge, as well as the foundation, foundations and ground floor walls set the new plant. The construction management company, Engelberth from Colchester, VT is building in the spring of 2013 again in 2013 with the intention of the new plant for Christmas. In addition, they will continue to update snowmaking equipment and tuning trails.
Magic Mountain

Magic Mountain teamed up with Timberland quest to year-round challenge and adventure to bring a tree-lined slopes in 2012. They've offered a multiple skill level Tree-versing high ropes course that scales the lower portions of magic, aerial zip lines take you back down the hill. Tree-crossing is a new, year-round, nature-oriented sport that is a big compliment one of the most exciting and interesting ski area in southern Vermont.
completed
With the new skier-owned Magic Partnership million dollar capital, the 2012-13 season will mark the beginning of the 3-year plan for improving the Magic's snowmaking system. The goal is to bring to snow earlier, and later in the seasonno consistently no matter what Mother Nature brings. Accessible to over 70% of Magic have snowmaking equipment covering beginner, intermediate and expert trails. While legendary powder days are here, better snowmaking system make every weekend a winter festival.
Mad River Glen

In the first 17 years of co-op ownership, Mad River Glen has invested nearly $ 5 million in capital improvements. Mad Rivers objective is to maintain and preserve the experience rather than overhaul or upgrade. Both the skier-owners and the management understand that skiers come to Mad River to the unique combination of legendary terrain, sense of community, low skier density and intimate atmosphere. We do not want to mess with a winning combination, says President Jamey Wimble. Our capital plan is designed to maintain the existing infrastructure and to make small changes that will improve the overall experience for our skiers.
Mount Snow Resort

Mount Snow has become easier with the world's largest snowboard manufacturer in an ongoing effort to make the learning experience and more fun than ever before introduction mountain snow Official Burton Learn Center Ride. The center has programs for aspiring drivers aged 3 years to adults who help honing freestyle skills in a Carinthian 10 terrain parks have. The youngest rider - 3-6 years old - can a new dynamic to experience snowboarding lessons at the Burton Riglet park where instructors guide young people through small terrain park features. On top of all, Burton Mount Snow has developed with the latest, most technologically advanced learning devices, the progression from one skill level to the next quickly and easily.
make planned
Mount Snow is also pumping cash into their food and drinks. Go Fish Sushi offers a wide selection of sushi is made fresh daily from the highest quality ingredients. Conveniently located in the Main Base Lodge, Go Fish is grave-and-go meals for skiers and snowboarders looking for a healthy and delicious snack before offering out again to eat on the mountain. Since the state of Vermont is synonymous with farming and agriculture, the finest dairy products and growing some of the best products in the world, is the new Harriman's Restaurant Farm to Table menu made with fresh produce from local farms. You can really taste the difference.
Cupola, once a legendary shop located about half a mile from the resort on the scenic Route 100, was newly revived b